Boys Behind the Blog is back again! The third Thursday of August sure crept up on us quickly. Regardless, Husband had no trouble with this month's questions and took them very seriously. I tried to break up the paragraphs so you can skip over the football tangents if you wish – haha.
Without further adieu, the second installment of my Boy Behind the Blog …
What would you do with $1,000,000?

First I would buy a house somewhere out west in an area with amazing landscapes and possibilities for activities in the great outdoors. The house would be very nice and sustainable, but not too extravagant or expensive, on a decent sized plot with a minimum of 5 acres of land. I wouldn't want to live out in the middle of nowhere, but I would also not want to live in a super busy area; somewhere in between.
Second, I would purchase a second vehicle for my wife and me. Probably the Jeep Wrangler she has been wanting for so long.
Third, I would fully outfit myself for a particular hobby. I love being out in the "Great Outdoors" hiking, camping, canoeing, hunting, and fishing, so I would make sure I was equipped for as many types of outdoor adventures as possible. I would also support my Wife's hobby of choice as well.
Finally,  I would make sure that not all of the money was spent and put the rest of it away in a combination of savings, investments, and assets so that my family and I have a diverse financial safety net. Any debt would also be paid off.
via
What is your dream job?
My dream job would be to be the General Manager of an NFL franchise.
I am a huge Football fan, but growing up as a Detroit Lions fan has been tough. For as long as I can remember I have watched the Lions (and a few other teams) make bad decision after bad decision. They constantly try to "out-think" their competition when that just leads to personnel mistakes. The NFL doesn't have to be complicated, really all you have to do is 1) have a Quarterback, 2) protect your Quarterback, and 3) get after the other team's Quarterback. If a team can do those three things, they will win the Super Bowl. Also, don't get players who have poor character or integrity issues. I would also study every Super Bowl champion to learn how they built their team, and how they became a championship team. I would establish trends after researching every Super Bowl winner for the last decade and a half and build my team according to those trends.  You would be surprised at how many NFL teams fail to take advantage of the free championship blue print that they are given every year after the Super Bowl.
via
Who is your celebrity crush?
Probably the far and away winner would be Elisabeth Shue. She was the girl in the first Karate Kid, she was in the Back to the Future trilogy, and she was the crazy smart scientist in the movie The Saint. Oh and Adventures in Babysitting.
I do have some friends who I served with in the Military who would be very, very upset with me if I didn't mention Autumn Reeser or Jordana Brewster (it's a long story).
via
What is your favorite sports team?
I would have to say college football's very own Michigan Wolverines.
I love College Football even more than the NFL, and ever since that first time I became aware of sports as a child, I cheered for Michigan. The first sporting event I ever went to was a Michigan football game in Ann Arbor. Growing up in there, kids as young as kindergarten are forced to "draw a line in the sand" and choose if you will be either a Michigan Wolverine fan or a Michigan State Spartan fan. Then you spend years growing up having to deal with Spartan fans who HATE your team more then they like their own. Michigan has the best tradition, the most wins out of any program, the most conference championships out of any program in the BigTen Conference, the largest stadium in the country, the best team uniform, the greatest football helmet design ever imagined, and prides itself on winning the right way with character and integrity. It is also part of the greatest sports rivalry in the history of sports….Michigan and Ohio State. I follow everything about the team year round.
A distant second would be the Detroit Red Wings.
via
What was your AOL/AIM screen name back in the day?
It's probably been 8 years since I logged on in college, and I can honestly say I don't remember. It was probably some variation of my first name and something else. Does AOL/AIM still exist?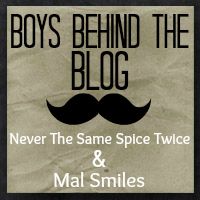 By the way, have you seen what this man created for me on our Anniversary?! The
BEST anniversary gift / experience
ever from a wonderful husband. Love him!